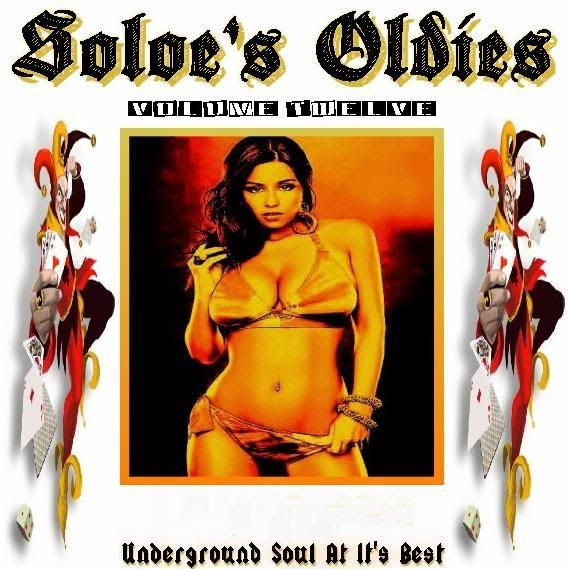 Orale oldie lovers, I know everyones ready for the weekend que no?? Well what better way to get it started then with some firme souldies but goodies. Here's volume 12 of the SOLOE'S OLDIES series. Starting off this set is a firme instrumental by The Downbeats, straight pachuco status. Then there's a firme version of a classic on track 5 by Georgie Fame. But track 2 is my rola right now. I like the Shirley & Lee version better, but this one is firme as well. And a big shout out to G-MAN for the cover once again.
Hit the link and tell me what you think. ALRATO
Tracklist.
1. Tanya – The Downbeats
2. Baby Come Back To Me – Johnny Clarke & Hortense Ellis
3. Young Boy – Barbara Greene
4. Girl, Here I Am – Gino Washington
5. Sitting In The Park – Georgie Fame & The Blue Flames
6. Brown Eye Girl – Randy Garaby
7. Can't You Hear Me Calling – Bobby Wade
8. Dry Your Eyes – Little Philomena
9. Hey Mr. Love – The Citations
10. In Paradise – Lenny Vestel
11. If I Could Be Like Columbus – The Rotations
12. King For A Day – Danny White
13. La La I Love You – The Caesars
14. Lil' Woman – Ronnie West
15. Mexican Love Song – The Precisions
16. Lies Lies – The Latintones
17. Write Me – The Remarkables
18. Write To Me – The Isley Bros.
19. Don't Stop – Eddie Holman
20. Heavenly Thing – The Mark-Keys
21. The Telephone Song – Charles Bradley
http://www.mediafire.com/?yy12hsg5q743500