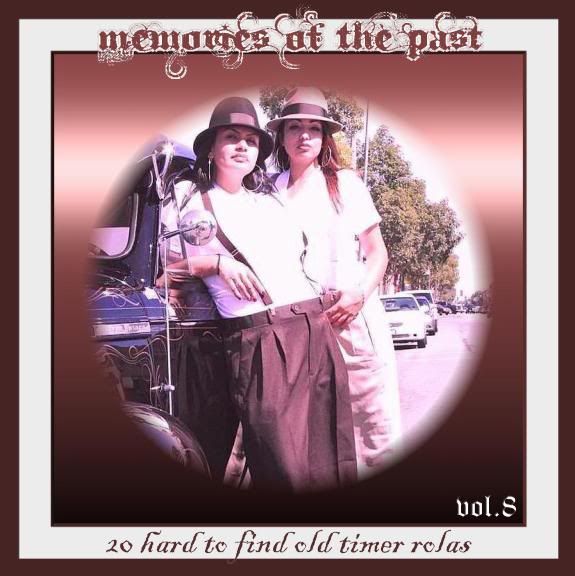 What's happening oldie lovers?
Get ready for some old timer rolas coming your way. Track 3 is one of them cuts that takes me back to when the party's would wind down and it was time to get busy on the dance floor with your girl/man and slowdance. Check out track 15 as well, just a firme souldie.

That chicano sound just flows outta Sonny Ace on track 16. I threw in a cool lil instrumental on track 19….just to mello out.
Get at me in the comments and let me know what you think. ALRATO
Tracklist
1. A Lonely Heart – The Dovers
2. All My Love – Randy Stevens
3. Angel, Angel – The Cosmos
4. Lover's Reunion – The Dontells
5. Don't Tell A Lie – The Pretenders
6. It Doesn't Matter – The Targets
7. Don't Believe – The Terrells
8. In His Car – Susan Lynne
9. The Bells Are Ringing – The Van Dykes
10. The Angels Bring Me Dreams – Ricky North
11. I Just Want To Fall In Love – Archie Bell & The Drells
12. Be Thankful For What You've Got – Love
13. Pretty Little Words – Tawny Williams
14. Mother Please Answer Me – The Franciscans
15. I Need Somebody – James Lee Washington
16. I'm So Lonely – Sonny Ace
17. Forget Him – Barbara Brown
18. No Man Is An Island – The Van Dykes
19. These Moments – The Expressions
20. Goodnight Baby – Roger Calkins
Memories_Of_The_Past_Vol.8.rar